We have a new website!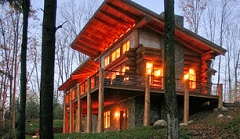 Partner with Stratford Homes and an Independent Stratford Homes Builder, and it won't be long until you have the high-quality, true-value home of your dreams.
---
A little bit about us...
Brian Luedtke & Associates was established in 1991 as a full service architectural design and construction firm. Our background in architecture and general contracting offers a value added service that sets us apart from the competition.
As a professional organization, we work hard to provide our clients with the highest quality design and construction in the business. Our team of experts works with you through the process to assure a satisfying building experience. Residential or commercial, new construction or remodeling, we have the talent and expertise to manage your project.