Creative Solutions and Designs
A business is a unique challenge for any designer, and your wishes are paramount in the design experience. You want something different, but don't have the time or desire to do all the research to see what's out there or what everyone else is doing, and you need it now.

Time is money in business and perhaps you have a unique design challenge and don't know how to solve it. All these problems are easily solvable with the right infrastructure and experience, and that's exactly what Brian Luedtke & Associates can bring to you and your commercial design project.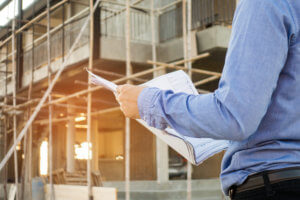 A commercial design project has its own set of special challenges that are unique to it and cannot be interchanged with any residential plan or layout. We know the difference, and we're here to make sure that your new commercial space is exactly what your business needs moving forward. We are continually researching, learning and creating new standards and designs for our clients and the industry as a whole, and are always up for a new challenge.

For over 30 years, Brian Luedtke & Associates has been helping commercial clients design, remodel and build out new spaces for any eventuality. No matter what your business needs are, we are up to the challenge and can help you with every stage of planning, design, and execution. Your business is in safe hands! If you have questions, we have answers! Contact us today to set up an initial planning session and let us help you take your business to the next level and join our family of clients who have benefitted from our commercial design experience.

Your initial consultation is the first step in making your business a step above your competition in your area. You need to stand out, to be noticed! Your business is continually evolving and we're here to make sure that it reaches its full potential. Use the link below and contact us to get started with an initial consulation. We'd love to get to know you and your business and figure out how we can help you achieve your goals moving forward.

Talk with Us