Being A Full-Service Contractor Has Its Benefits
Because we're a full-service design/build firm, we walk through the entire project with our staff, identifying any special needs before construction begins. This means there are few "dropped balls" that can be costly mistakes along the way, including identification of gas lines and other underground concerns before excavation begins.
We use only the best staff and equipment for your excavation project and adhere to all safety and building codes along the way. We are also extremely mindful of the environmental effect of your project on the surrounding area, be it through noise, pollution, or material removal. Our crews work to a stringent code and plan that ensures your project will be undertaken quickly, professionally, and safely for all involved.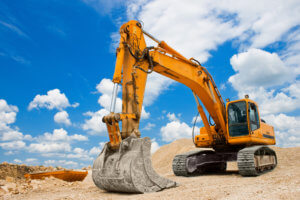 Our state-of-the-art equipment has low emissions so air and noise pollution is kept to a minimum, while the environmental impact is constantly monitored. We liaise with all local utility companies to ensure no costly mistakes are encountered, and each dig is carefully examined every step of the way to make sure we're spot-on with the original specifications and tolerances.
No matter what the size or scope of your next excavation project, we've got the experience and tools you need to get the job done quickly, cleanly and within-budget. Contact us in Wausau & Rothschild today to schedule your initial consultation and we'll help you get your next dig completed on-time, every time!