These Are Not Your Grandparents' Modular Homes
Brian Luedtke & Associates works with Stratford Homes to offer many different designs that can be customized to fit your own family's needs, wants and desires. All the customized finishing touches inside make it uniquely your home and yours alone. A modular home is a unique design challenge for any designer but we have the experience to compliment Stratford Homes' high standards of manufacture and construction.
Designing your modular home will be a pleasing and enjoyable experience for you as you watch it take shape in our state-of-the-art visualization system. Here, tweaks and design changes can be implemented instantly, showing you the results in an easily-understandable and stimulating format. Once you're happy with what we've created for you, the next stage begins with the help of our partner, Stratford Homes.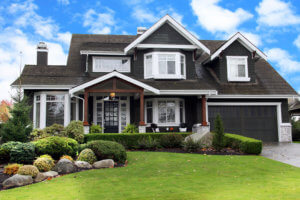 Once your modular home is exactly how you wanted, it is manufactured off-site in a temperature-controlled, sealed environment and then transported to your site, ready to take shape! It is carefully assembled to millimeter tolerances and finished, inside and out taking a fraction of the time that a normal, framed construction would take. This saves you time and money and gives you a brand-new home in a fraction of the time that a normal, framed and sided construction would take!
If you've been considering the idea of a modular home for your next residence, contact us today and we can schedule an initial consultation and get to know you and your family's needs. From there we can work on making your new dream home a reality!